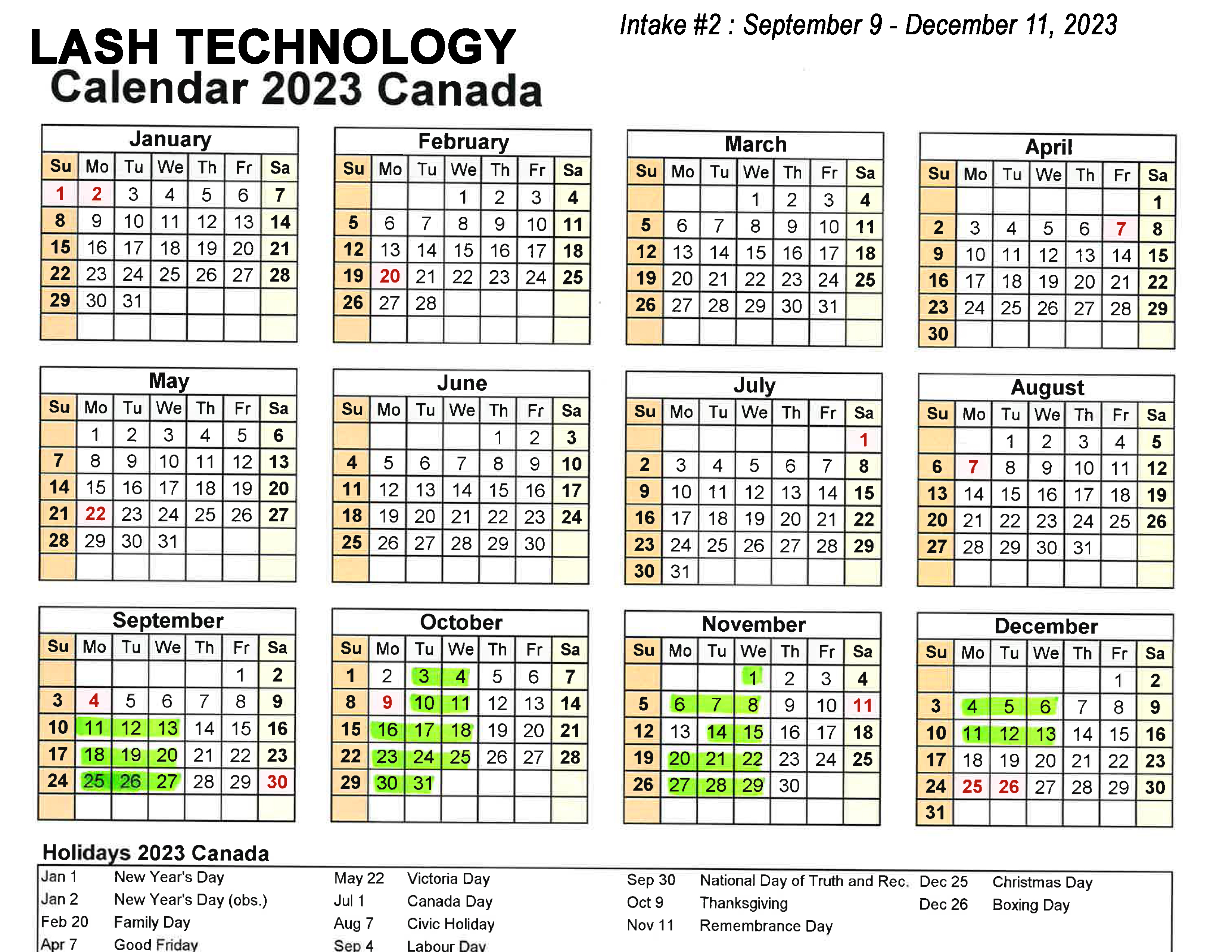 2023 INTAKES
Fall Program: September 11 - December 13, 2023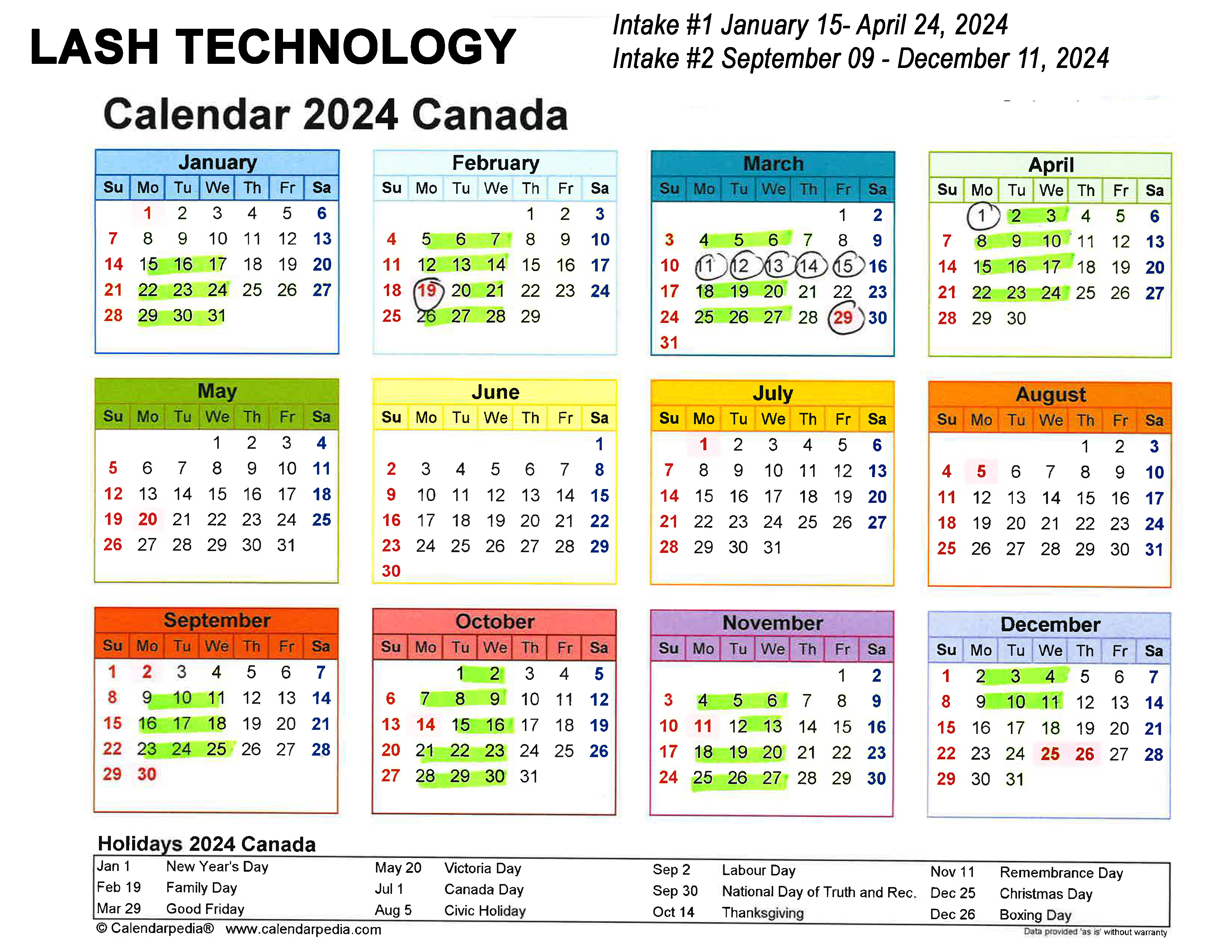 2024 INTAKES
Winter Program: January 15 - April 24, 2024
Fall Program: September 09 - December 11, 2024
**Dates subject to changeADMISSION REQUIREMENTS

A High School Graduation Diploma or
A General Education Development (GED)
Provide copy of Birth Certificate or Drivers License
Proof of Canadian Residency
$100.00 non-refundable deposit with completed application form
Interview with staff
**If in INDUSTRY- student is exempt from Wednesdays
The Eyelash Enhancements Program
is designed to ensure students obtain the knowledge and practical skills necessary to function effectively in the cosmetology industry. You will become a trusted professional, enabling your clients to look and feel good. Almost all modules include theoretical and practical study in the primary areas of Eyelash Tinting, perming, Temporary & Semi Permanent Extensions.

THIS COURSE IS APPROVED THROUGH THE NOVA SCOTIA DEPARTMENT OF ADVANCED EDUCATION and the COSMETOLOGY ASSOCIATION of NOVA SCOTIA
www.pcc.ednet.ns.ca/contact

www.nscosmetology.ca/about-us/cosmetology-association
Student Application (PDF) EECC Brochure (PDF)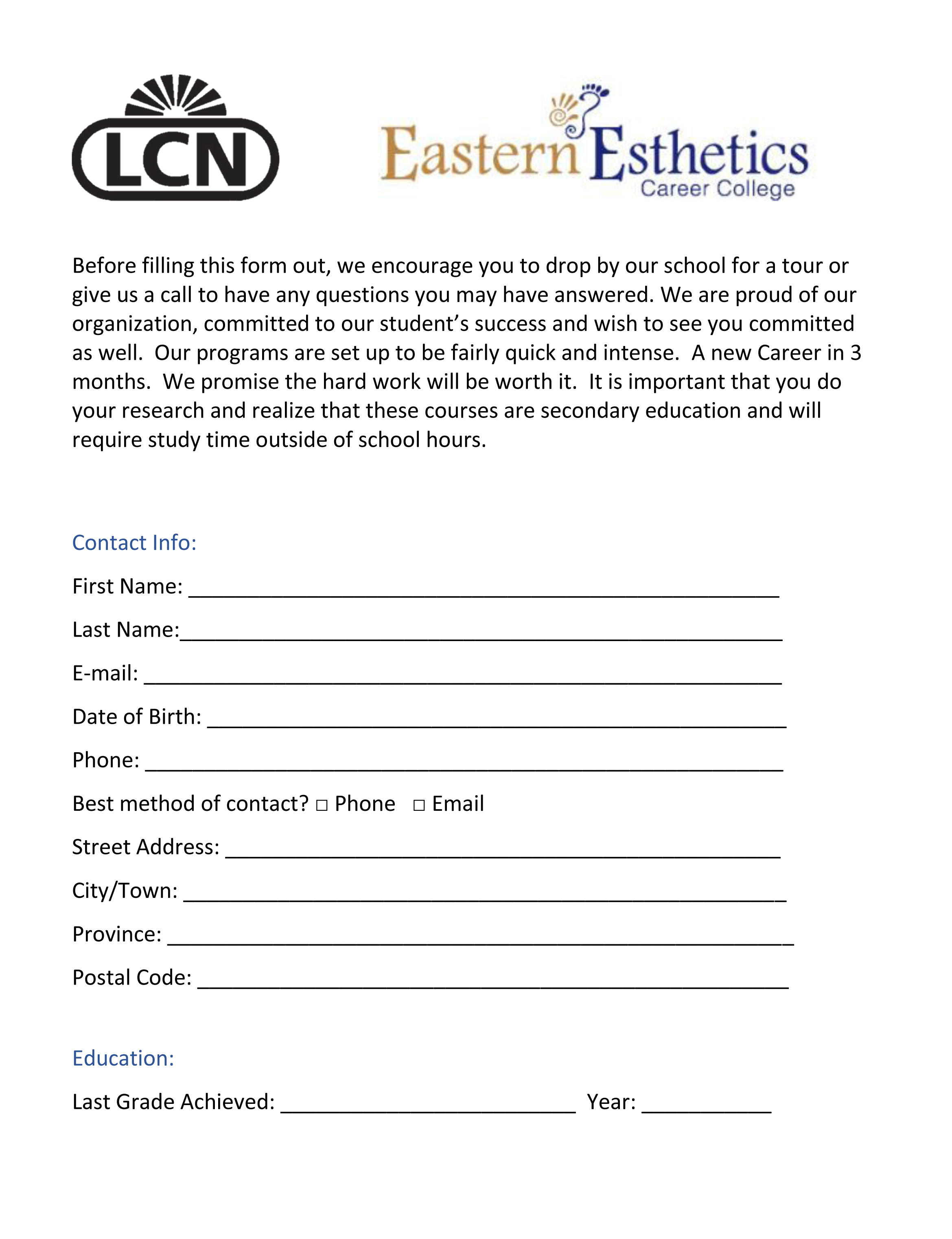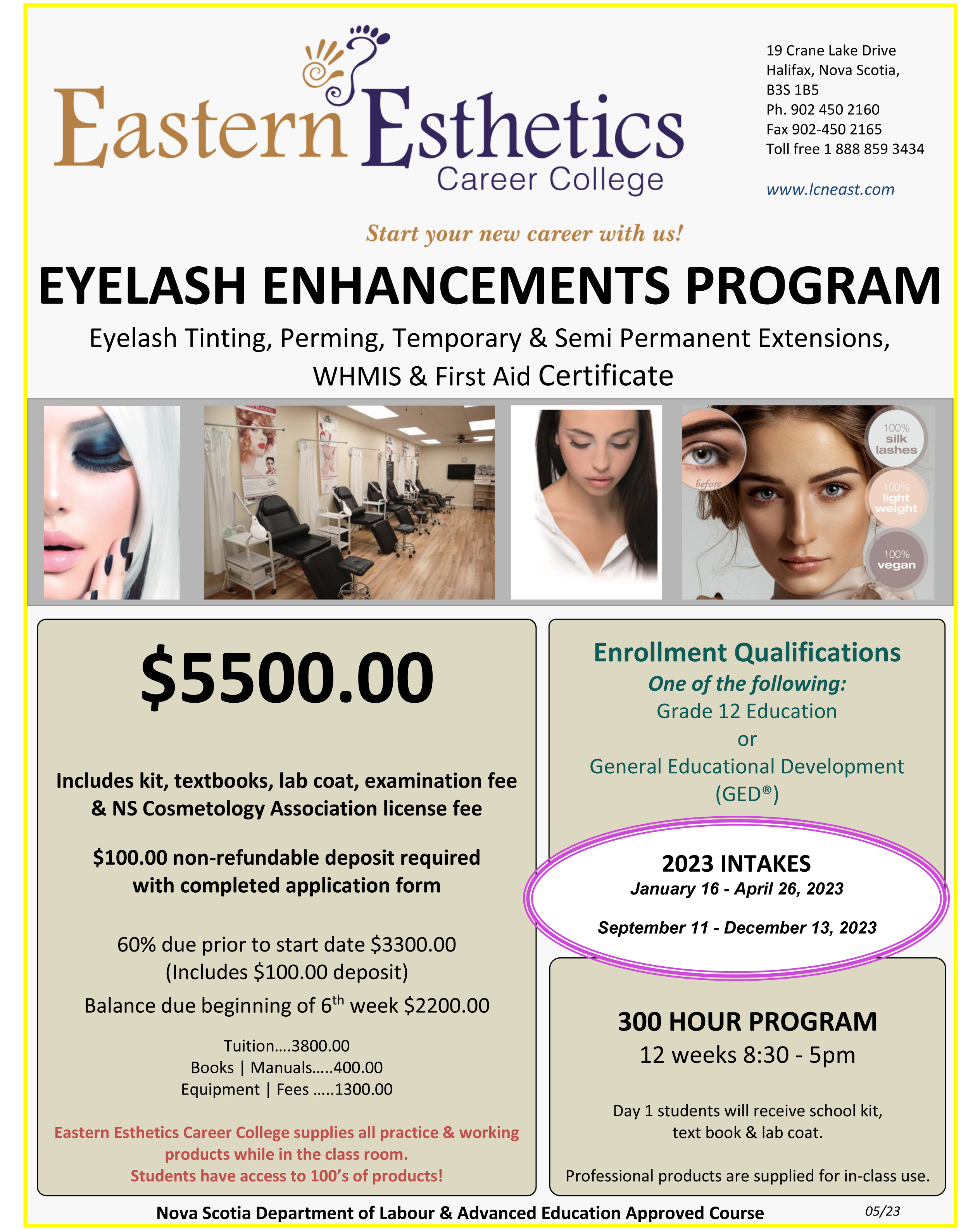 CURRICULUM
OPPORTUNITIES
Career Planning and Salon Business
Professional Image
Infection Control
Anatomy and Physiology
Skin Sciences
Hair Sciences
Chemistry
Electricity
Eyelash Enhancement Services
Eyelash Tint, Lift & Perming services
WHMIS
First Aid Certificate
GRADUATE
Eyelash Enhancement Technician
Educator
Salon Owner
Salon Manager
Distributor Sales Consultant
School Instructor


Average Wage Range:
$15.00 - $35.00 per hour. 95 % of our students have jobs prior to completing the program. Student must be willing to travel for employment.
Student Resources:
Student Assistance ( Loans)
https://novascotia.ca/studentassistance/
My path ( student assistance account )
https://lae.novascotia.ca/sans/StudentPortal/Login.aspx?ReturnUrl=%2fsans%2fstudentportal
International English Language Testing Systems
https://www.ielts.org

The National student Loans Service Centre -
for more information on the support they offer borrowers throughout their student loan experience
YouTube Channel
Comfort Inn Bayers Lake (be sure to ask for the LCN Canada rate)
https://www.comforthotelhalifax.com/en-us

Classes Held at:

19 Crane Lake Drive
Bayers Lake Business Park
Halifax, Nova Scotia B3S 1B5
phone 902-450-2160
888-859-3434
fax 902-450-2165